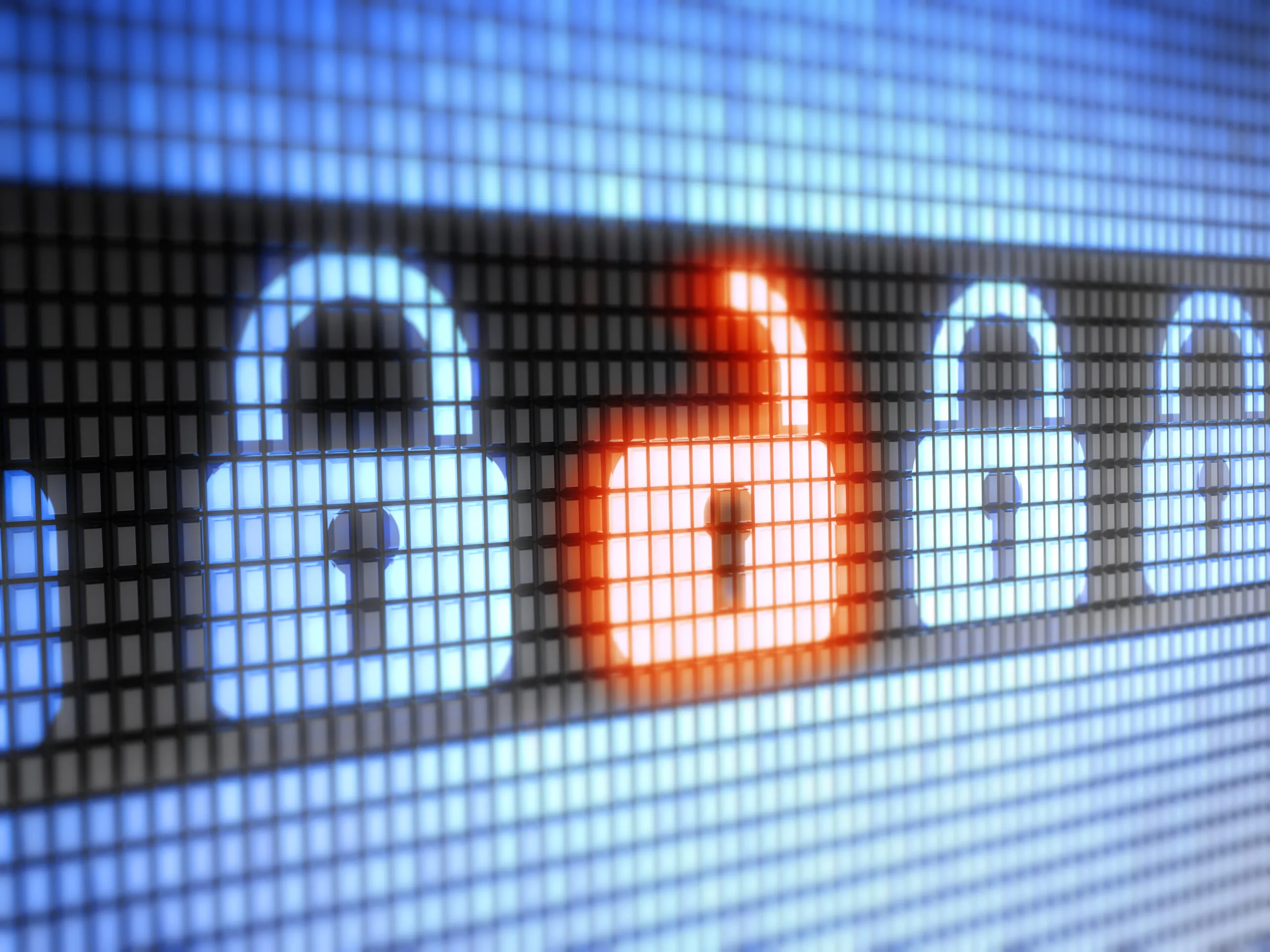 Today I have made the decision to instead of using IADB email credibility DNS whitelist service to check for the score of email servers before delivery, I'm now using it to block all emails that are 'accredited'.   Over the past 4 weeks now, every email that has pinged these lists have been utter spam.

You can see how highly they vouched for this spam here:
score RCVD_IN_IADB_DOPTIN_LT50 6.0 score RCVD_IN_IADB_LISTED 6.0 score RCVD_IN_IADB_RDNS 6.0 score RCVD_IN_IADB_SENDERID 6.0 score RCVD_IN_IADB_SPF 6.0
As you can see, This is obviously spam
*****,

I'm thrilled to inform you that Goldsboro Web Development has been pre-approved for an Unsecured Line of Credit with Pacific Coast Capital. This significant milestone is a testament to your business's strong financial standing including an uptick on your Experian Business Credit report.

Your Pre-Approval Highlights

Line of Credit: Access up to $234,000.00
Interest Rate: 5.8% Fixed Rate for predictable repayments
No Collateral or Personal Guarantee: Your business's credit is sufficient
Versatile Usage: Ideal for expansion, inventory, payroll, or cash flow management
Online Access: Manage your line of credit on your schedule

Remember, this is just one of the many financial solutions we offer. From term loans, factoring, and equipment financing to SBA loans, we have a diverse suite of products to meet the unique needs of your business.

To see all current available offers for Goldsboro Web Development, please visit our smart webform directly.

For any questions or further assistance, reach out to us at 425-620-2648 or reply via email but please include the approved amount and intended use of funds.

Best Regards,

Matthew Baker | Director of Small Business Lending
Phone: 425-620-2648
Return-Path: <bounces+GJUZh7OCH1_D2oEm@sendersrv.com>
X-Spam-Checker-Version: SpamAssassin 3.4.6 (2021-04-09) on peter.tarheel.media
X-Spam-Level: *
X-Spam-Status: No, score=1.9 required=5.0 tests=DKIMWL_WL_MED,DKIM_SIGNED,
DKIM_VALID,DKIM_VALID_EF,FROM_EXCESS_BASE64,
HEADER_FROM_DIFFERENT_DOMAINS,HTML_MESSAGE,LOTS_OF_MONEY,
RCVD_IN_IADB_DK,RCVD_IN_IADB_DOPTIN_LT50,RCVD_IN_IADB_LISTED,
RCVD_IN_IADB_RDNS,RCVD_IN_IADB_SENDERID,RCVD_IN_IADB_SPF,SPF_HELO_NONE,
SPF_PASS,T_SCC_BODY_TEXT_LINE,URIBL_BLOCKED autolearn=no
autolearn_force=no version=3.4.6
X-Original-To: ******@*************.***
Delivered-To: *****-tarheel.media@peter
X-Greylist: delayed 602 seconds by postgrey-1.36 at peter; Tue, 16 May 2023 10:24:34 EDT
Authentication-Results: peter.tarheel.media;
dkim=temperror header.d=pacificcoastfinancing.com header.i=mbaker@pacificcoastfinancing.com header.a=rsa-sha256 header.s=sender header.b=o9chaAlV;
dkim=pass (2048-bit key; unprotected) header.d=sendersrv.com header.i=@sendersrv.com header.a=rsa-sha256 header.s=s2305161720 header.b=nifSY8bm;
dkim-atps=neutral
Received: from mail10.sendersrv.com (mail10.sendersrv.com [185.3.229.134])
by peter.tarheel.media (Postfix) with ESMTPS id 962AD5FD84
for <******@*************.***>; Tue, 16 May 2023 10:24:34 -0400 (EDT)
DKIM-Signature: v=1; a=rsa-sha256; c=relaxed/relaxed; s=sender; d=pacificcoastfinancing.com;
h=MIME-Version:Subject:To:Content-Type:From:Message-ID:List-Unsubscribe:Date:
From:To:CC:Subject:Date; i=mbaker@pacificcoastfinancing.com;
bh=rY0ZMUSSLa0QjeykWl80idxk3AUPfDM0+L6g9tReeJs=;
b=o9chaAlVdW/+p8cv6A5V78m7ht038iPjgRh609j3UhOr43qOogsFhw38VaxqXkH1SllAXMPMtznH
3VDNsGBKD3BUPQu67nmRVu6+7tJNerZiXzhVX5RGb65zlAHpx1IkjakTW60os/ZOTqjilll8rsbN
F9y3qw9f5GOAjY9iWNk=
DKIM-Signature: v=1; a=rsa-sha256; c=relaxed/relaxed; s=s2305161720; d=sendersrv.com;
h=MIME-Version:Subject:To:Content-Type:From:Message-ID:List-Unsubscribe:Date:
From:To:CC:Subject:Date;
bh=rY0ZMUSSLa0QjeykWl80idxk3AUPfDM0+L6g9tReeJs=;
b=nifSY8bm+JHhPuVkyDZmCvgPYhKL8lcRKlZGog2saxWysWa6i9lW04qBTiF9jXecAqJV4UwIKbxz
yk2liSqoTUmhS/61/mmJzHaUiP6i5aUvkBbKRQwIC5s9U6zgxvyPc4wyOPSVDI+vKH/fSFxcJe5x
YO5xPGa5q7F8/Jalb0yVqRwsACjhaqAP9/dSC0H28qw0xIJurdA6MtF7dlnhOKbmEXzKcbMICyI3
7Fg2ZaJfXQ5rPWDXkzyHlivzRlQyozuCgKcLrQI0EEGFxdlxhwmS1vY1RpoIzdfo37sWjxaQQXPv
oZE4w5BU+PmMs38hq5vJNHeALYK1mbiaTakG5w==
MIME-Version: 1.0
Subject: Business Line #53577 - Goldsboro Web Development
To: ******@*************.***
Content-Type: multipart/alternative; boundary="=--sender_676710517_1684245887114_16245450"
From: =?utf-8?b?TWF0dGhldyBCYWtlcg==?= <mbaker@pacificcoastfinancing.com>
X-Sender-ID: GJUZh7OCH1_D2oEm
Message-ID: <GJUZh7OCH1_D2oEm@sendersrv.com>
List-Unsubscribe-Post: List-Unsubscribe=One-Click
List-Unsubscribe: <https://campaign-statistics.com/unsubscribe/GJUZh7OCH1_D2oEm>, <mailto:unsubscribe+GJUZh7OCH1_D2oEm@sendersrv.com?subject=GJUZh7OCH1_D2oEm>
Date: Tue, 16 May 2023 17:24:34 +0300
X-Greylist: Sender passed SPF test, not delayed by milter-greylist-4.6.2 (peter.tarheel.media [0.0.0.0]); Tue, 16 May 2023 10:24:34 -0400 (EDT)

--=--sender_676710517_1684245887114_16245450
Content-Type: text/plain; charset=utf-8
Content-Transfer-Encoding: quoted-printable
All-in-all, when spam is such a huge problem these days, and 99% of those sending mail through your system are actually spam, I'm going to make that call to outright block them.  I hope this improves the quality of our customers and we do not make decisions like this lightly because it has profound effects on more than 870,000 email users from various clients mostly business in nature which is who these spammers target.
If you notice a negative impact on someone sending you email, please click the support button at the top right of this page and open a ticket and let us know!